Who We Are
Kewanee Area United Way (KAUW) has proudly served Henry & Stark County citizens since 1957. It was started as the Kewanee Community Chest. In 1982, it became the Greater Kewanee United Fund Since that time, it has become Kewanee Area United Way. Although the name has changed, the goal is the same, to improve the lives of those in this area through health, educational opportunity, and financial stability. Those are lofty goals but through the community support to the United Way, area agencies in conjunction with KAUW work to meet them.
Each year nonprofit agencies are selected by the KAUW Board of Directors. The agencies selected must show stability, ongoing provision of essential services. The nonprofit agencies that are awarded grants each year are very committed to improving the lives of people in the area. We are proud to be partnered with all of them!
KAUW works in the communities in Henry and Stark County to address the needs of those communities through the nonprofit agencies selected and through community impact activities. The Annual Fundraising Campaign is generally held in the fall with ongoing fundraising and community impact activities throughout the year. The Annual Campaign is the fundamental base for support to the agencies and activities throughout the year. Although some overhead expenses are required to keep KAUW operating, it maintains as low an overhead as possible.
Staff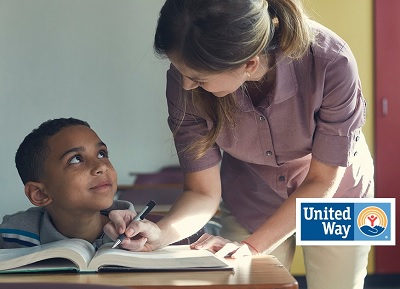 Executive Director
Linda Blair
Board of Directors
President
Darcy James
OSF Healthcare
Vice President
Jeanna Moore
Peterson Healthcare
Secretary
Rev. Robert Hensley
Priest in Residence
St.John's Episcopal Church
Treasurer
Nancy Sutton
Sutton Real Estate
Directors:
Doug Whittmer
Sutton Real Estate
Eddie Tolliver
Salvation Army
Ray Jacobs
Retired, Black Hawk College
Be a Game Changer--Volunteer to join the Board of Directors!