What We Do
Working Together For Solutions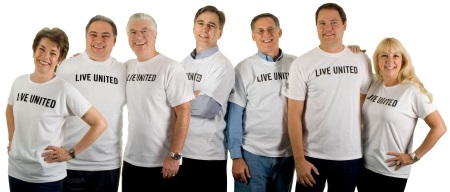 Kewanee Area United Way works with government, non-profit and for profit organizations to form collaborations and partnerships to avoid unnecessary duplications of service. This ensures that your dollars are used efficiently and effectively to address the root causes of poverty in our local community.
Improving The Henry & Stark County Area
For many years, the Kewanee Area United Way has been bringing together people and resources to improve lives within our communities. As a leading non-governmental health and human services partner in the community, the Kewanee Area United Way provides a way for people to give back to the community and to help others in their time of need. United Way supported programs impact the lives of 4 out of 10 persons in our area.
Helping The Community For Over 50 Years
Kewanee Area United Way has been serving Kewanee area for more than 50 years. All monies donated stay in the local area to serve Henry & Stark County area citizens.
Our Mission
"The mission of the Kewanee Area United Way is to increase the organized capacity of people to care for one another."
Our Vision
"We are a community-based, non-profit support organization which motivates and inspires people to make a difference. We work together with our neighbors and local non-profit agencies to identify the unmet needs of our residents; then locate resources to address these challenges."