Agencies
This year (2021) the Kewanee Area United Way will support 16 Agencies that offer services to the communities in Stark and Henry Counties. These services include mental health counseling, elder care, housing, tutoring, Veteran services, after school programs, food assistance, and many others. The listing of agencies below is updated as necessary each year to include all agencies currently working with the Kewanee Area United Way.
ABCD (Area Board for Child Development) - After School Program
ABCD is an after school program providing activities to develop positive attitudes, enhance academic skills, solve problems and set goals. The program is for students K-6 throughout the Kewanee area. It is based out of Irving Elementary. We provide bus transportation to and from some program sites. A healthy snack and drink is provided daily. Fees for participation are reasonable and based on family income. Students are chosen for the program on teacher/or parent referral. Below please find the associated forms: For questions please contact the ABCD Coordinator at 309-853-3013.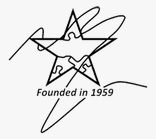 Abilities Plus - Developmentally Disabled
Abilities Plus is a not-for-profit organization located in Kewanee, Illinois serving individuals of all ages with disabilities. The organization was founded in 1959 with a class of seven children, and now serves approximately 250 children and adults from Henry, Stark and western Bureau Counties.

Alternatives for the Older Adult - Senior Care
Alternatives for the Older Adult promotes the independence and quality of life of older adults and their families.
We envision a time when older adults and caregivers turn to Alternatives first, for dependable, knowledgeable care management. We work to expand care options to better meet the needs of older adults and caregivers. We envision a day when all older adults are treated with respect, dignity, and value.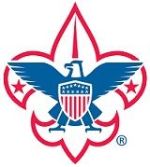 Boy Scouts - Youth Development
We are proud to serve over 13,000 youth and adults annually in Eastern Iowa and Western Illinois.
We strive each day to bring the best character-building program to young men and women that will prepare them to be the leaders of tomorrow.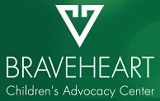 Braveheart Children's Advocacy Center
Braveheart coordinates our community's response to reports of child sexual abuse, severe child physical abuse, or witness to other traumatic crime. Before Children's Advocacy Centers, kids and teens had to be interviewed and share their story over and over again, to each individual agency involved. Now, team members from the Illinois Department of Children and Family Services, law enforcement, State's Attorney's Office's and specialized providers come together at Braveheart.

Freedom House - Domestic Violence Support
Since 1983, Freedom House has provided a safe and free haven for victims of domestic and sexual violence and their children. It serves the residents of Bureau, Henry, Marshall, Putnam, and Stark Counties in Illinois and is supported by public, corporate and private funds.
In addition to shelter services, Freedom House provides domestic and sexual violence prevention programs, prevention programs for grade school and high school students, medical and legal advocacy, and volunteer support.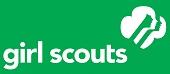 Girl Scouts - Youth Development
We CONNECT…38 counties across eastern Iowa and western Illinois. We have approximately 18,000 girls and 5,000 adult members who are dedicated to making a difference in their communities.
We BELIEVE…in the power of girls. From her first troop sleepover to joining our all-girls robotics team, even night-hiking in the rolling hills at one of our camp properties – our girls choose their own adventure, and we think that's pretty cool!
We GET INVOLVED…in our communities. Whether it's serving meals at a soup kitchen, singing holiday carols at a nursing home, even collecting donations for animal shelters – our girls and volunteers change the world through small acts of kindness that make a BIG difference in their communities.
At Girl Scouts of Eastern Iowa and Western Illinois, we FOLLOW THE FUN…and we want to make sure you do too!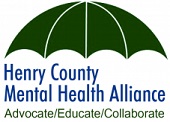 Henry County Mental Health Alliance
The mission of the Henry County Mental Health Alliance (HCMHA) is to provide advocacy, education, support, mental health/illness public awareness and suicide prevention outreach. We provide important knowledge and skills while working closely with other agencies and schools. Our efforts revolve around increasing knowledge of mental Health concerns to acquire the skills to manage mental health concerns and access available resources to strengthen the individual and family unit. These services are available in both Henry and Stark County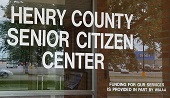 Henry County Senior Citizen Center
We help coordinate and offer accessible services for seniors in Henry County. We offer home delivered meals, transportation, license plate discount, congregate meals, and much more.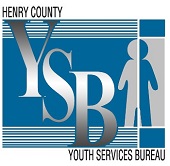 Henry County Youth Services Bureau - Counseling to Children
The mission of the Henry County Youth Services Bureau is to empower youth to succeed by serving them in their home, school and community..
YSB Staff provide counseling services at a location that is convenient to the client and their family. Counseling sessions are offered year round, and can be held at a client's school, home, community center, or the YSB office. We welcome your support.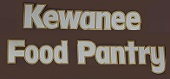 Kewanee Food Pantry
We are a private nonprofit organization that collects, stores and redistributes surplus food to other charities that have food programs. The Food Pantry has been serving the public in our community since the 1980's.

Rebuilding Together Henry County
Rebuilding Together Henry County makes its impact through providing free-of-charge home repairs and updates to existing homeowners in the Geneseo, Cambridge, Annawan, Colona School districts as well as the City of Kewanee. Thanks to our many volunteers.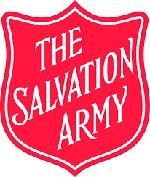 Salvation Army - Crisis Intervention
"Doing The Most Good." In these four words, our mission - to feed, to clothe, to comfort, to care. To rebuild broken homes and broken lives. By walking with the addicted, we can lead them to recovery. In fighting hunger and poverty, we can feed and nurture the spirit. And, in living and sharing the Christian Gospel by meeting tangible needs, we give the world a lasting display of the love behind our beliefs.
Our mission: The Salvation Army, an international movement, is an evangelical part of the universal Christian Church. Its message is based on the Bible. Its ministry is motivated by the love of God. Its mission is to preach the gospel of Jesus Christ and to meet human needs in His name without discrimination.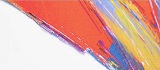 Sunshine Community Services Center - Youth Tutoring
We are a non-profit 501(c)(3) charitable organization that supports existing agencies and schools in our community.
Sunshine will provide a variety of educational support services and programs to children and families. Our unique "team building" concept addresses the voids and gaps in society.

The Center for Youth and Family Solutions - Family Counseling
We offer critical counseling, casework, and support services to assist those whose lives have been touched by trauma, grief and loss, abuse and neglect, and other significant family life challenges. Our programs include: foster care services for abused and neglected children; adoption services; crisis response for runaways and their families; delinquency prevention services for at-risk youth; residential treatment for abused and neglected boys; professional counseling for children, individuals, couples, and families; in-home counseling for seniors; mental health crisis response for youth; and community advocacy programs. We serve over 20,000 individuals annually in 37 counties.

YMCA - Family Health and Wellness
YMCA of Kewanee strives to be a safe place where all people feel welcomed regardless of background. We bring people of all ages and ethnicities together to help them make meaningful connections, improve health and well-being, to teach and reinforce positive values and find a sense of respect, belonging and engagement. The YMCA will strengthen our entire community through youth development, healthy living and social responsibility.