FamilyWize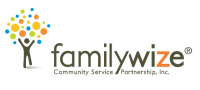 We have a unique way of helping to make healthcare affordable for our residents.
Through Kewanee Area United Way's partnership with FamilyWize, free prescription discount cards are available for the residents in the Kewanee Area. FamilyWize cards can reduce prescription drug costs by an average of 35%.
Cards are available to:
Anyone who does not currently have health insurance
Anyone who does not have prescription coverage
Anyone who is purchasing a medication not covered by their insurance
Get a Free Drug Discount Card
FamilyWize makes it easy to save money on prescription drugs. Just show your free card to the pharmacist! Click below to get your card.